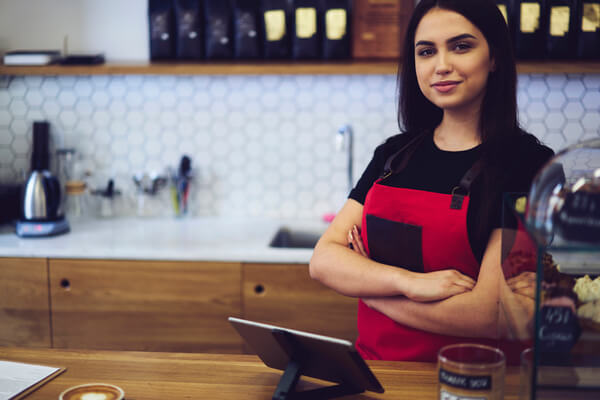 Franchise marketing is all about BALANCE and CONSISTENCY.
From maintaining a consistent brand message across all franchise locations to presenting a sound social web presence, multiple elements require continuous, detailed attention from both franchisors and franchisees. As you get started in developing your marketing campaign, refer to the guide below to ensure that your message and reputation are managed appropriately, no matter how many franchisees you require.
What is Unique About Franchise Marketing?
Franchise marketing consists of the development of multiple marketing plans for a single company, or franchise. These marketing plans can be carried out through any of the following avenues:
Internet platforms
Radio
Email or physical mail campaigns
Public relations
No matter the avenue chosen for your Company's marketing efforts, the top priority is nurturing brand recognition among your target audience. Professionals in this style of marketing must be able to cultivate an environment in which the franchise's log and name are immediately recognized with positivity among prospective consumers.
Franchisors have one primary goal in mind: To create a profitable business model for their brand. This business model must be highly replicable so that franchisees can support and maintain the reputation of the franchise. All the combined work of both the franchisors and franchisees comes together to build and retain the brand's overarching value.
Why is replicability so important to franchise marketing? Without a replicable business model, franchisors risk the security of their professional reputation by introducing the possibility of franchisees damaging public perception of their products. So, how do the two work together to maintain a consistent brand message?
Many franchisors, specifically, 42% have agreed that older methods of advertising, including some of those listed above (e.g., public relations and snail mail) no longer provide a desirable return on investment (ROI). Yet, two of the most reliable avenues through which franchisors and franchisees can effectively work together are social media and email.
Social Media for Your Franchisees
Social media is the second-best channel through which customers can maintain open, frequent communications with their favorite brands. This is especially regarding the ease with which they can submit inquiries to brand officials, and, of course, make complaints. In a 2017 survey conducted by Sprout Social, it was found that 47% of customer complaints are carried out via social media, trailing directly behind in-person communications (55%).
For this reason, primarily, social media is critical to your franchise's success. In this same survey, Sprout discovered that a positive social media engagement with a brand influence 71% of consumers to return to that brand for future purchases. This not only serves to boost customer loyalty but can grow your consumer base as well. How?
Forty-five percent of those who had a positive interaction with a given brand posted about the exchange on their own social media profiles. Further, 37% of customers shared their experience with their friends via the web, while 36% more discussed it with others offline. Maintaining a positive social media presence is indescribably crucial for expanding your brand's reach and strengthening rapport with existing customers.
SOME BEST PRACTICES
Standardize social media policies for all franchisees to follow.
Create customizable brand templates for franchisees to follow and stay 100% on-brand.
Receive direct messages (DMs) by approval only
It's vital that you allow franchisees to create content that is unique to their locale and the particular customers that they serve. If you are too controlling in the type of content you allow for the brand, you risk creating a monotoned experience for consumers. However, without set guidelines, you risk a disjointed presentation of your online presence (which can backfire rather quickly!).
Impose standards such as those listed below to ensure your message is steady across all platforms, regardless of the franchisee creating the content:
BRAND CHARACTERISTICS
Color scheme
UFont
Language (e.g., slang or formal language?)
Imagery
Content scheduling
Campaign requirements
Remember that, although social media is imperative to your franchise's success, it is not the only form of content creation and distribution that supports your marketing campaigns. Another leading method of communication and conversion is that of email lists.
Email Campaigns for Franchisees
Of all the most prominent channels through which franchisors conduct their marketing campaigns, 59% of marketers believe that they receive the highest ROI when using email lists. On average, emails produce a 3800% ROI – a number that is consistently higher than nearly all other digital forms of communication.
To maintain a highly effective email marketing campaign, franchisors must be able to manage a central account in which all franchisee information is stored. Through this central account, all franchisees can work freely while not taking away from the central franchisor's authority.
Additionally, you will need an ESP (email service provider) that allows you to maintain a cohesive brand aesthetic across all sub-campaigns. This necessitates the inclusion of templates and other creative assets for franchisee use.
To monitor your franchise's email marketing campaigns success, your ESP should provide the tools for you to view the following key performance indicators (KPIs) from your dashboard:
OPENS

How many of your recipients are viewing your content? This metric will help to sharpen the effectiveness of your campaign.
CONVERSIONS

Finally, it is essential that you can measure your campaign's success by how much revenue was generated. This is the primary detail in determining your ROI and can clue you into what elements of your emails should be adjusted and what is working as intended.
CLICKS

Are your readers persuaded to take action on the content they consume by clicking through to your website? Determine the effectiveness of your material by monitoring this metric closely.
BOUNCES

This will assist you in determining what email addresses are valid and which are taking up space on your contact list.
The avenues of communications through which you choose to carry out your franchise marketing are of the utmost importance to maintaining positive relationships with your consumer base and expanding your brand's reach. Social media and email are by far the most useful tools for these efforts, especially when supported by reliable ESPs and healthy guidelines for content creation between franchisors and franchisees. Apply this information to your marketing campaigns and watch your franchise grow like never before.