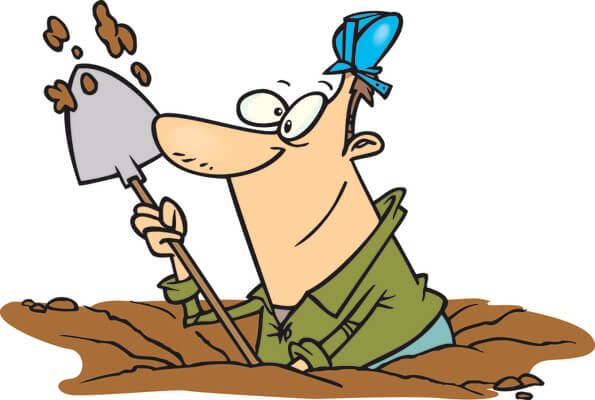 AFFILIATE MARKETING
Affiliate marketing requires a dynamic process with numerous elements to yield a viable profit. Unfortunately, most web-based entrepreneurs assume that success in this industry is solely reliant on the proper placement of ad banners and some catchy content.
Quite the contrary, a successful campaign requires in-depth research of the products you are selling, along with a sharp skill set that will guarantee a strong performance with search engines. One skill in particular that will boost your website's performance and bring in more revenue for your affiliate marketing work is web scraping. Read on to learn more about what web scraping can do for you, as an affiliate marketer.
MORE ABOUT AFFILIATE MARKETING
THE BASICS OF AFFILIATE MARKETING
As more and more of the information we need to fulfill our daily activities becomes digitized, the world of online business grows tremendously. Affiliate marketing is just one of the many avenues you can take advantage of to jumpstart your entrepreneurial career on the web. This industry is rapidly growing and continually evolving alongside ever-changing, cutting edge technology.
MORE ABOUT AFFILIATE MARKETING
The popularity of this marketing style has surged in recent years due to the convenience it offers those who are looking for additional sources of revenue. Though this type of salesmanship has always existed, it's far less demanding nowadays. Now, instead of having to actively seek out consumers and clientele, one can simply craft a website, target a specific audience, and set up a few links for readers to click on to
buy a product.
Of course, this is an oversimplification, but it is precisely this summary that draws scores of entrepreneurs into the business every day.
When the customer clicks your affiliate link and is transferred to the product page, this information is attributed to your accounts. You are then rewarded with either redeemable points or a percentage of the profits once the item sells.
It's that simple!(?)
BUT HOW DO YOU ATTRACT CUSTOMERS?!
HOW WEB SCRAPING CAN BOLSTER YOUR AFFILIATE MARKETING SALES
WHAT IS WEB SCRAPING?
Web scraping is a form of data extraction that is targeted at retrieving ("scraping") data from websites using automated technology. This function can be scaled according to your needs, ranging from small-scale data extraction efforts from a few hundred webpages, or a massive overhaul of millions (even billions!) of data points online.
HOW TO INCORPORATE SCRAPING INTO YOUR AFFILIATE MARKETING CAMPAIGNS
You might already be familiar with the most popular brands sold online. Identify the highest performing e-commerce websites that sell the brands or services with which you would like to affiliate.
With proper web scraping you will be able to identify them all by name. This digital tool will significantly speed up the process of gathering the names of profitable affiliate programs, thereby reducing the time between starting your website and earning money.
Find the best-selling products to fill your inventory. Web scraping can search through the data available on competitors' websites and identify the items that customers are buying the most.
Not only will this clue you into what items you should add to your inventory, but it will also give you the necessary knowledge to stay one step ahead of others in your niche.
Locate the links to related products. You're only one person So, it is impossible for you to identify each of the thousands of items on your partner programs' stores, and further, accurately select the highest performing ones to add to your site.
Using automated data extraction technology, you will be able to scrape their website and use data from customer reviews and ratings to separate the most relevant products for sale automatically. Once you have these data, you simply need to share the link with your customers for their shopping convenience. Web scraping can streamline the process with which you carry out your affiliate marketing work. Though the process is not as simple as most people assume, it can be made tremendously easier (and faster!) with this automated data extraction tool.