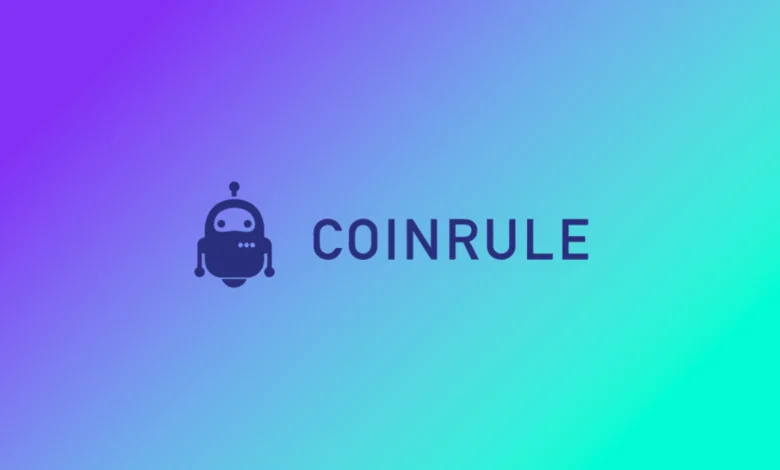 Coinrule is a cutting-edge platform that allows you to automate your cryptocurrency trading on exchanges using advanced trading bots. With Coinrule, you can create your own custom bot strategies from scratch or use prebuilt rules that have historically performed well in the cryptocurrency marketplace. You can also run demo trades for free to test and optimize your strategies before deploying them in real trading.
Key Features of Coinrule:
Create Custom Bot Strategies
Coinrule empowers you to create custom bot strategies tailored to your trading goals and risk tolerance. You can easily build your own strategies using Coinrule's intuitive and user-friendly interface, which requires no coding or technical expertise. With a wide range of available indicators, conditions, and actions, you can design complex trading strategies that align with your unique trading style and objectives.
Use Prebuilt Rules
If you're not sure where to start, Coinrule offers a library of prebuilt rules that have been historically tested and proven on exchanges. You can choose from a variety of prebuilt strategies and customize them to suit your preferences. This allows you to leverage the expertise of experienced traders and take advantage of proven trading strategies without having to start from scratch.
Run Demo Trades for Free
With Coinrule, you can test your strategies and see how they perform in real market conditions without risking your own capital. The platform offers a demo trading feature that allows you to run simulated trades using historical data, giving you insights into how your strategies would have performed in the past. This allows you to optimize your strategies and gain confidence before deploying them in live trading.
Integration with Popular Exchanges
Coinrule integrates with popular cryptocurrency exchanges, including Binance, Kraken, Coinbase, and more. You can connect your exchange accounts to Coinrule and execute trades directly from the platform, without having to switch between multiple tabs or platforms. This makes it easy and convenient to manage your trades and monitor your strategies in one centralized location.
User-Friendly and Powerful
Coinrule is designed to be user-friendly and powerful, providing you with a seamless experience for automating your crypto trading. The platform offers a visually appealing and intuitive interface that makes it easy to create, test, and deploy trading strategies. Coinrule also provides comprehensive tutorials, documentation, and customer support to assist you in getting the most out of the platform.
Take Your Crypto Trading to the Next Level with Coinrule
If you're looking to automate your cryptocurrency trading and optimize your strategies, Coinrule is the perfect platform for you. With its user-friendly interface, customizable bot strategies, prebuilt rules, demo trading feature, and integration with popular exchanges, Coinrule empowers you to take your crypto trading to the next level. Join Coinrule today and revolutionize your crypto trading experience.